MTMT Studios' Art Instructors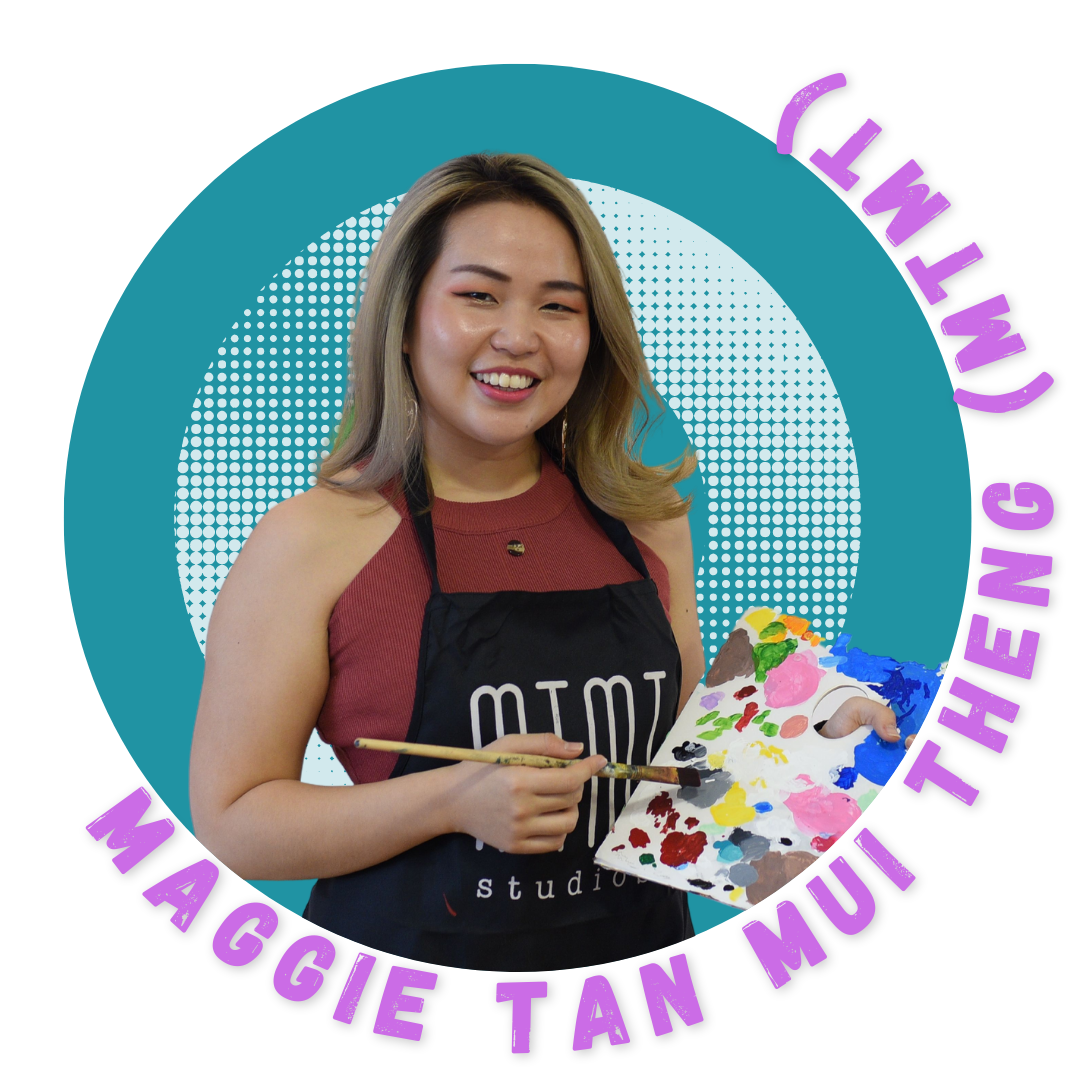 Meet Maggie Tan Mui Theng (MTMT), the sneaker designer and painter extraordinaire hailing from Kuala Lumpur, Malaysia. Not content with just dominating the sneaker game with MTMT Designs, she's also the boss lady behind MTMT Studios, where she's on a mission to educate the masses about the power of art.
Before she became the big cheese in the art world, she dabbled in all sorts of corporate shenanigans, from online education to digital marketing, fashion magazines to food and beverage. But through it all, she stayed true to her passion for sneaker painting, which she's been doing since her university days.
In 2019, Maggie took a big ol' leap of faith and quit her day job to pursue art full-time. And boy, has she made waves. She's even undergone an art residency with the Young Art Entrepreneurs Program, initiated by the Malaysian National Art Gallery. With her extensive corporate background, she's built up a huge network of supporters who are all about that MTMT life.
With her international business and marketing honours degree from Taylor's University and a lifetime of self-taught artistic talent, Maggie's art has made its way to 15 countries across the globe. She's even worked with big brands like L'Oreal, TOMS, Jameson Whiskey, and MINI Cooper, and showcased her art at Art Expo 2019 and The Malaysian National Art Gallery.
So if you're looking for a badass artist who's not afraid to take risks and shake up the game, look no further than MTMT herself.
---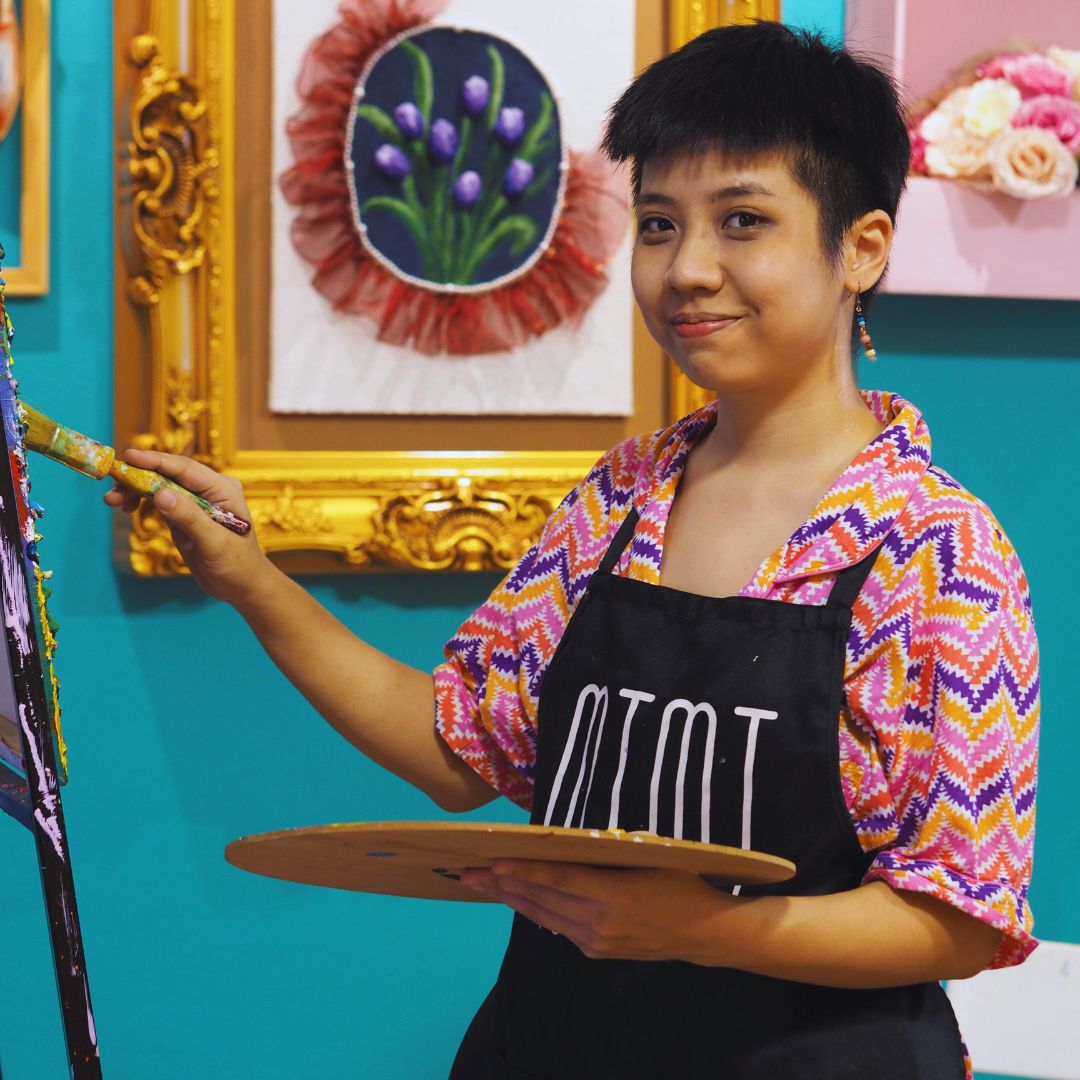 Born and raised in Malacca, Myn illustrates characters that seemingly come alive. To Myn, art is a language to express her emotions, stories, and personalities. The dictionary has always seemed limited to her eyes, whereas the brush has become an extension of the artist, to pull focus to the mind, to place spirit upon paper. Myn finds constant inspiration and solace in the simple ups and downs of life, for there is no greater story to be told than the story of life.
Hardly a master, but definitely a jack of many trades, Myn is well versed in both traditional and digital media. With a background in graphic design and a life long interest in traditional hand skills, the only limit for her to approach an artwork is mind over matter. Painting, sewing, crafting, designing, all comes naturally and with ease, and so does the sharing of knowledge and technique, be it with adults or children.
As a university drop out, Myn has dabbled in many different natures of work, thus consolidating all said experiences and skills into a resounding identity of an artist. While many see life as a path so be conquered, Myn sees all paths thread as a discovery of self that leads to the greater understanding of what it means to create art that moves hearts and minds.
---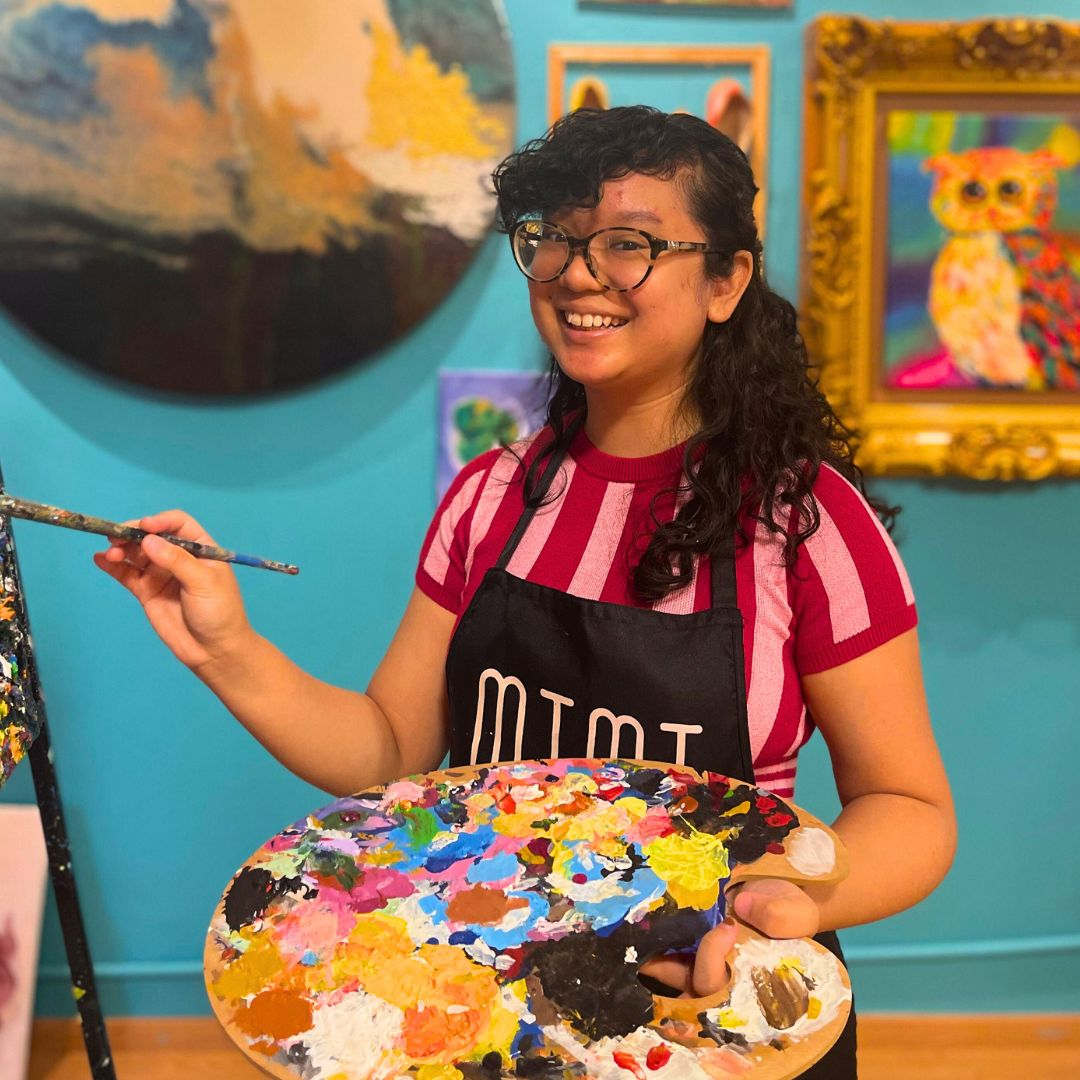 Afi Sulaiman (b. 1996) is a Malaysian artist that first began professionally in the creative industry when she was shortlisted to participate in the fourth cohort of the Young Art Entrepreneurs! programme held by the National Art Gallery of Malaysia in 2019.
Throughout the years, her artistic skills further developed in collages, both paper and digital, as well as mixed media on canvas, especially during the midst of Covid-19 pandemic.
She explores everything related to Malaysian food, culture and architecture in the form of illustration and stories, including children's books, art prints and many more.
---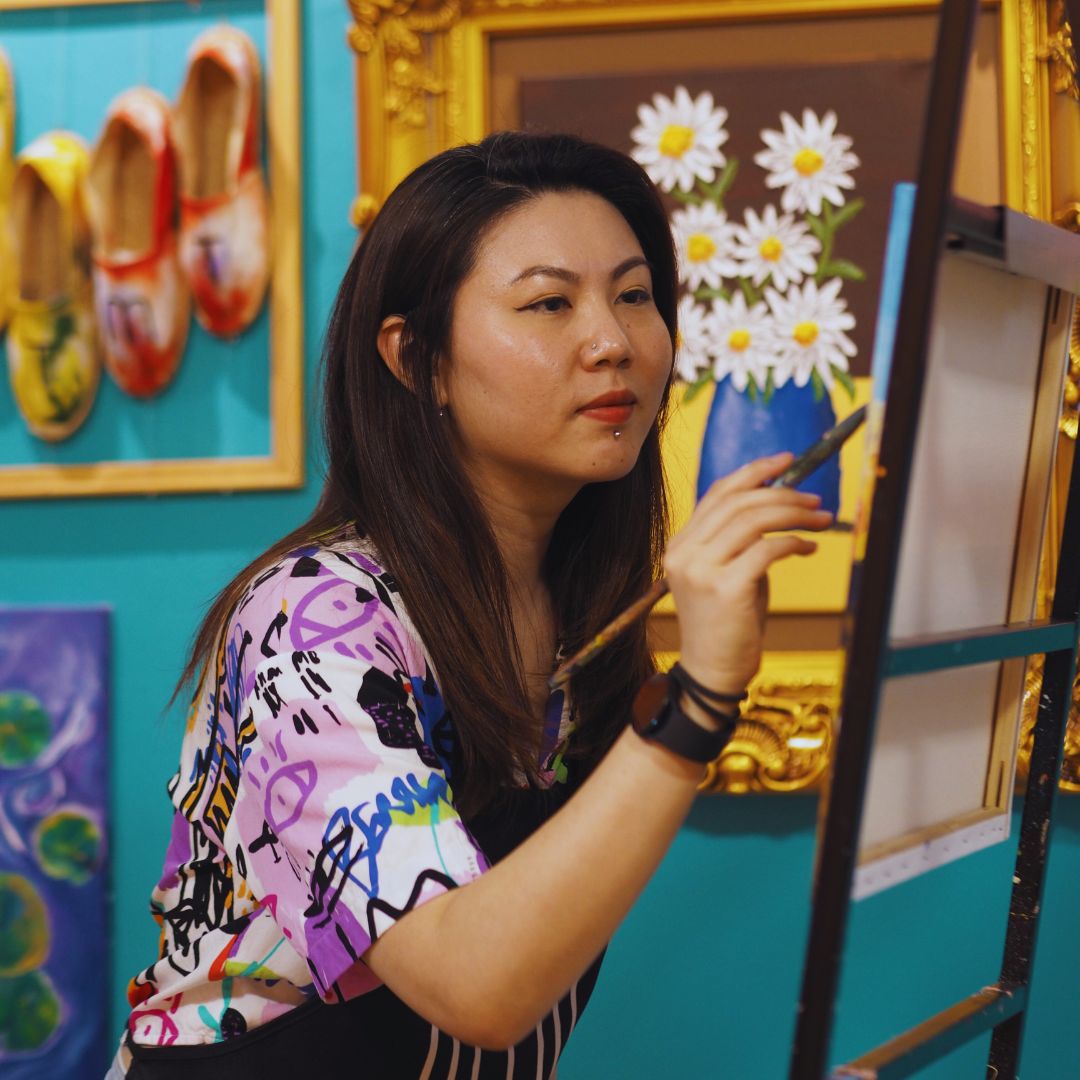 Weinye is an illustrator and comic artist based in Kuala Lumpur, Malaysia. Art has always been second nature to Weinye since her childhood. She used to draw on everything she could get her hands on, from the walls at home to her textbooks in school (sorry, mom!).

After spending several years in the multimedia design industry, she made the decision to rekindle her initial passion for illustration. Her primary focus now revolves around creating comic art, graphic novels, and children's books.
Apart from drawing, Weinye enjoys collecting children's picture books, watching animated movies, and creating digital content.
---
MTMT Studios' Certified Practitioners for Therapeutic Art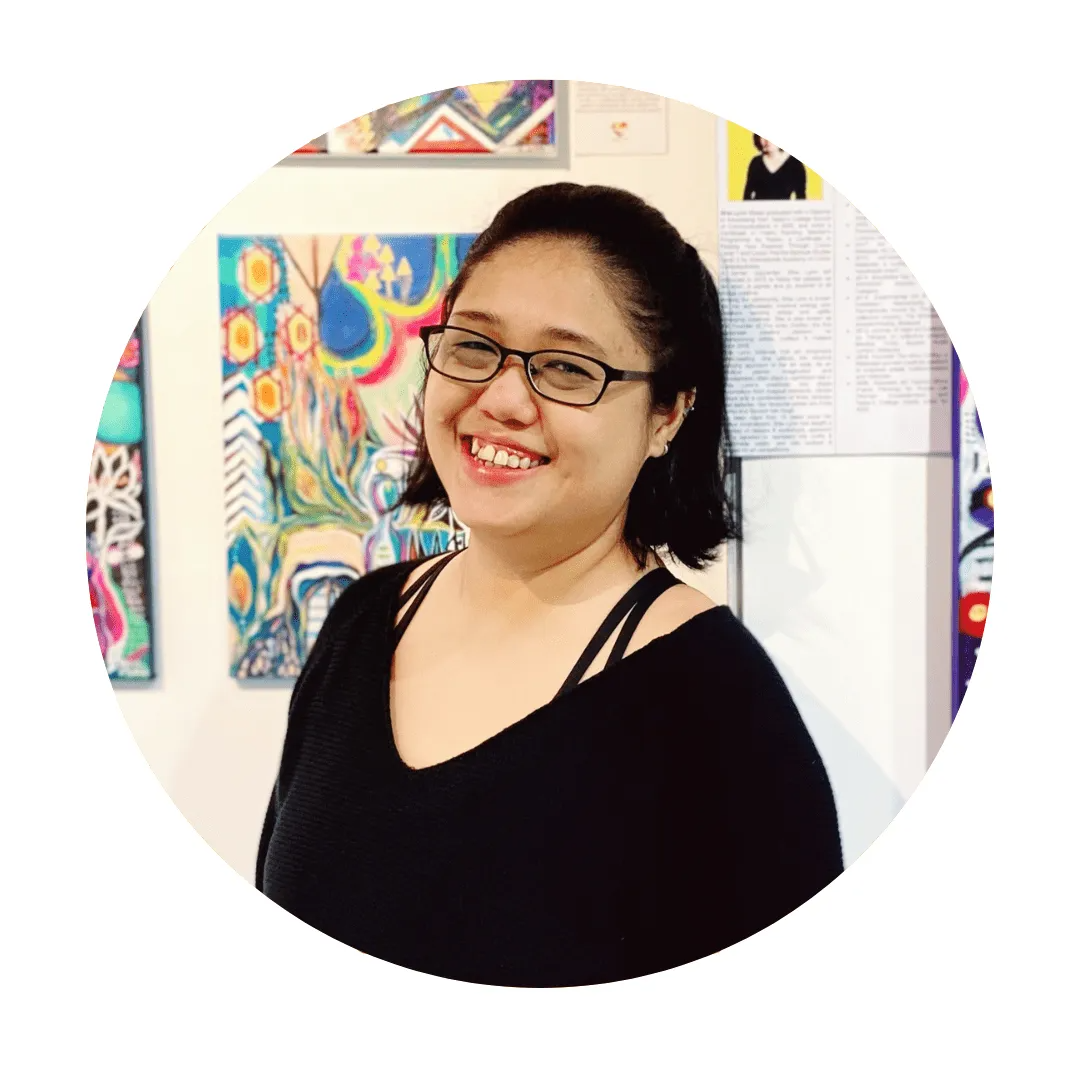 Meet Shia Lynn Victor, a Multidisciplinary Artist, a Content Creator and a certified Therapeutic Art Life Practitioner/Coach, with a passion for making creative wellness more accessible to the Malaysian community. Shia Lynn is also the Founder of The Artsy Craftsy, a platform created in 2008 aimed to empower the local artists and crafters, and the coFounder of Craft Affair Malaysia, a curated artisanal handmade event. She is also certified in Fabric Painting by Pebeo, France, and has been one of the pioneers in the Malaysian art & Handmade scene.
Shia Lynn's artistic style is unique and intuitive, incorporating a range of media to create bold and striking pieces. As an artist, Shia Lynn works with Pyrography, Intuitive Painting, Mixed Media Art, Art Journaling and Fabric Painting. Her expertise and love for the arts have led her to establish The Artsy Craftsy Malaysia to celebrate creative passion.
Through her presence, Shia Lynn shares her knowledge and experience in the art world, providing tips on everything from the best art stores, to recommended craft tools and supplies, including how to live a fulfilling creative life mentally and emotionally. Her platform is all about bridging the gap and making art more accessible to everyone.
Shia Lynn is consistent in fostering a sense of community within the Malaysian art & handmade scene, and she continues to lead the way in promoting the importance of creativity as a means of healing and personal growth. With her passion for the arts, and her dedication to promoting artistic expression, Shia Lynn is an inspiration to artists and art enthusiasts alike.
Check out her socials below:
Website | Instagram | The Artsy Craftsy Blog | The Artsy Craftsy Instagram