Our Vision
To change and make the Malaysian art scene sustainable, creative and hopeful towards the younger generation.
Our Mission
To educate, inspire and cultivate more creative rising stars who have been hiding in their own closet to be the next artrepreneur.
What are we?
A creative art playground for the young and old! (With a great amount of fun and opportunities to make new connections with people from various backgrounds.) Our oldest student was 83 years old, so there's no reason to stop learning! We are also the pioneer in Malaysia for creating a variety of shoe based art workshops for the general public. We've recently also appeared in various local radio station and newspaper publications.
Who have we worked with?
Aside from the growing number of students in the studio, we've also worked with a great number of awesome local and international brands for events and art workshops and we're definitely open to more exciting collaborations as such. Feel free to reach out to us if you have a party idea or even a company launch event that you need ideas for.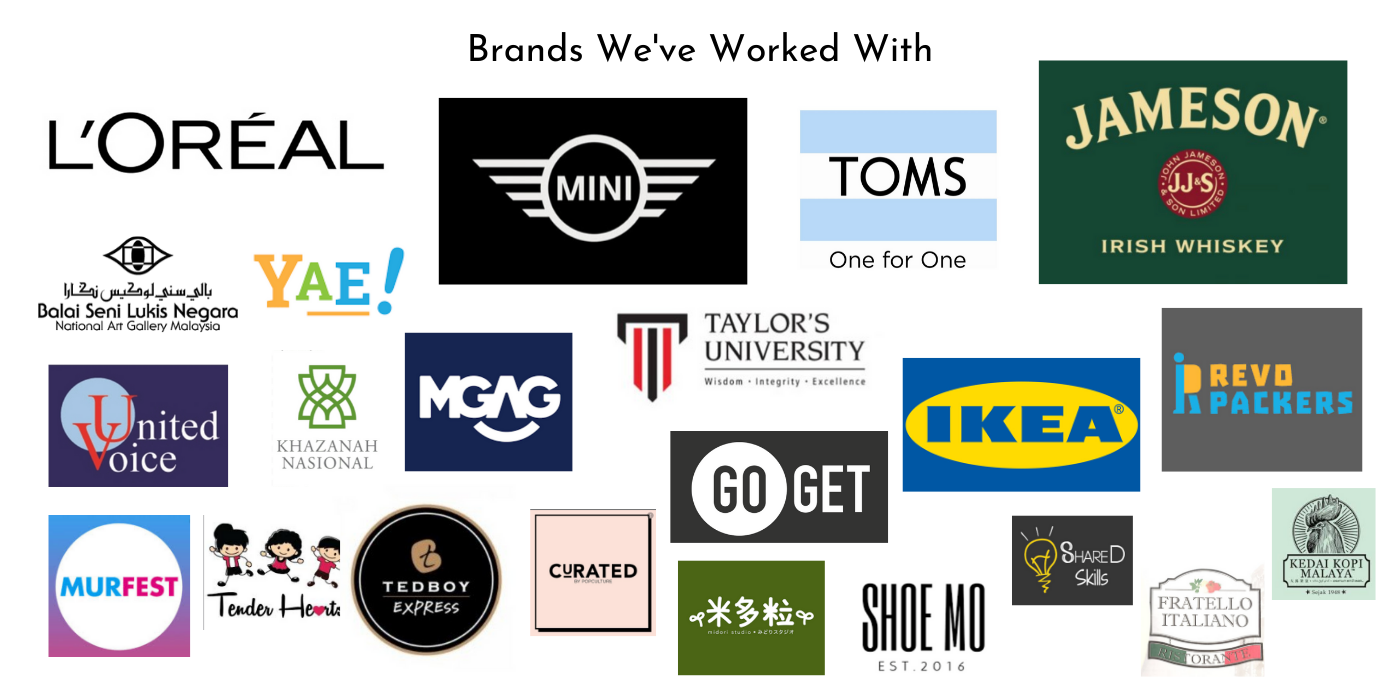 We also encourage artrepreneurship among our students and fellow budding artists in the community so that we can create a sustainable art community within ourselves! If you're a creator or even someone who wanted to sell art and craft, do speak to us and we will be more than happy to help you out!
We hope you're inspired by our story and will continue to create!