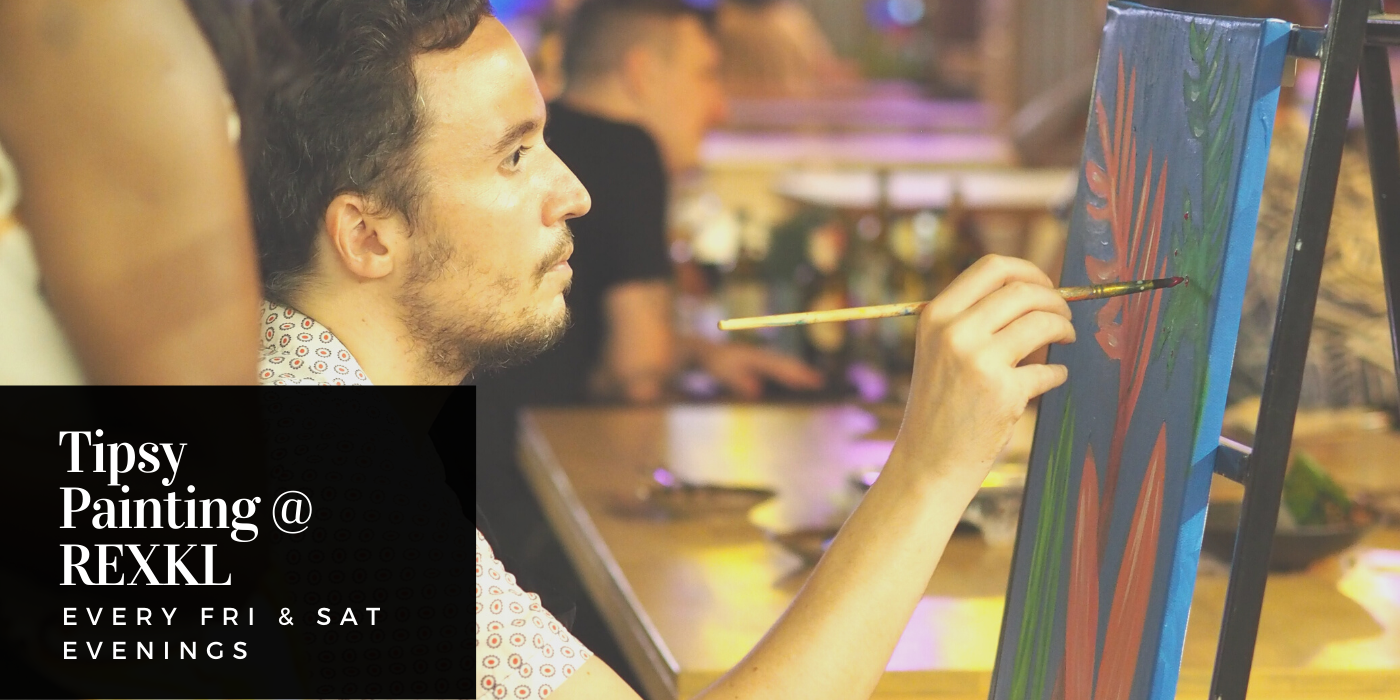 MTMT Studios is delighted to bring our 'Tipsy Painting (Art Jam)' sessions to REXKL as an ongoing collaboration! It will be happening over four weekends with weekly curated painting topics this November at The Back Ground — a space nuzzled within REXKL that comprises an urban dining hall and sustainable marketplace.
The Back Ground is an urban dining hall and sustainable marketplace situated within REXKL. Currently, the F&B offerings include Lauk Pauk, Barbacoa REXKL, The REX Bar, Stellar Café, Ticklish Ribs & 'Wiches, PURO Wine, to name a few. Retail shops are made up of Destination GOOD: by AirAsia Foundation, Mentor Bookshop and more to come!
Tipsy Painting is more than just painting—it is an art jam paired with wine, delicious food and we want it to be an experience where you not just paint on a canvas but have an overall fun experience shared with other people. Join us to unleash your creative soul!
DETAILS
1 / 15 JULY
7PM –– 10PM
at The Back Ground (REXKL)
RM180/pax including:
+ 40 x 50 cm canvas to bring home
+ all art materials provided
+ TWO glass of wine , additional drink(s) to be purchased from THE REX BAR
(non-alcoholic drinks will be available for our Muslim friends too)
Our group packages:
RM 300/pair (2 glasses of wine )
Find out more about how TIPSY PAINTING by MTMT Studios originated here.
---