Painting Classes (Class Credit basis)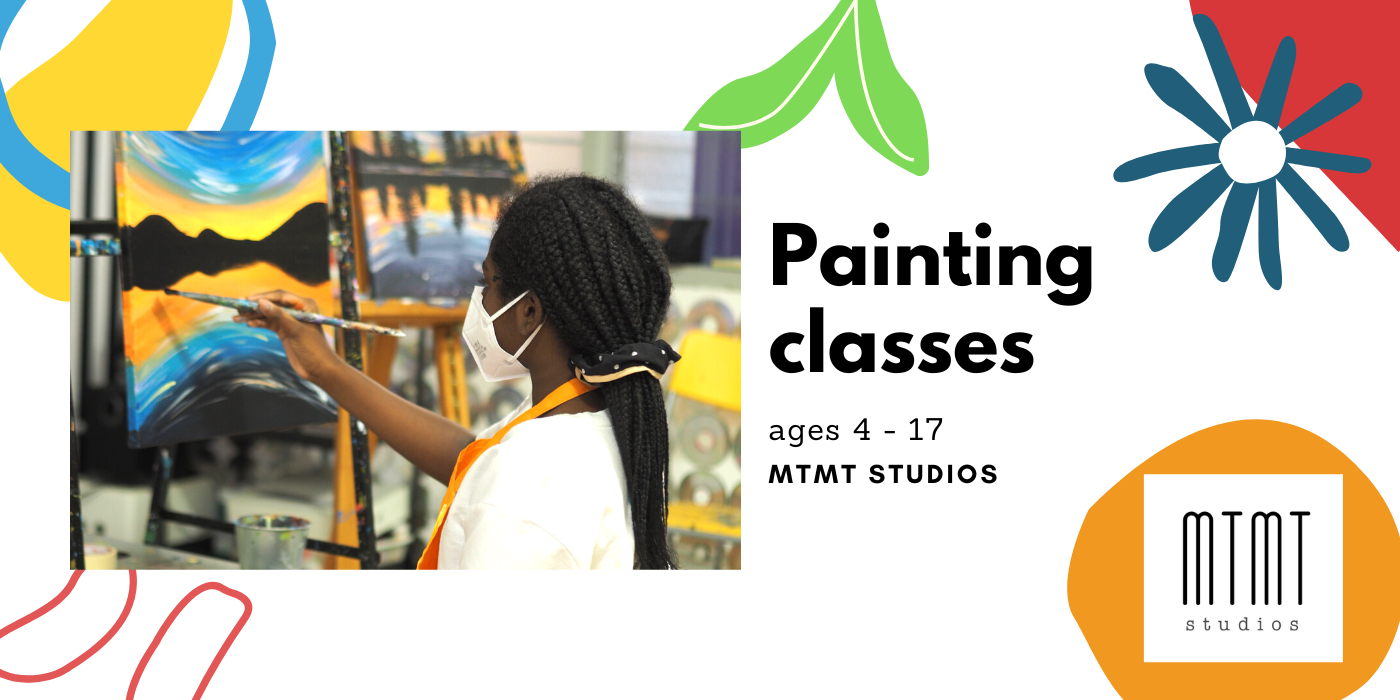 It's time to unleash the inner Van Gogh and Picassos in your children with the help of painting classes at MTMT Studios.
Art not only allows kids to show off their creativity, but there are also lots of other benefits that come with it including building discipline, developing patience and focus, and the list goes on!
We are running two different modes of painting classes:
Kids Fun Painting (Drop-in)
Kids Painting Packages (Class Credit)
Both the modes of painting classes are appointment basis and flexible time. These painting sessions meant for complete beginners and the kids don't need to have any prior experience before coming.
Here's our in-house artists' profiles to get to know them better:
Maggie Tan Mui Theng (MTMT) is a sneaker designer & painter based in Kuala Lumpur, Malaysia. She is also the founder of MTMT Studios, which was a lifelong dream of hers to educate more people about the importance of art.

She was formerly in the corporate world with various industries, namely online education, digital marketing, fashion magazines, food and beverage, beauty, insurance and banking. While working in these industries, one thing has remained constant throughout her working career.
She persisted with her sneaker painting (MTMT Designs) as her side business which has been ongoing since her University days. In 2019, she then decided to take a leap of faith by quitting her corporate jobs and venture into art full time. She had also underwent her art residency with the Young Art Entrepreneurs (YAE) Program, which was initiated by the Malaysian National Art Gallery.
Her extensive exposure in the corporate world has assisted her in building up a huge circle of network that supports her with her passion for art. She is an International Business & Marketing honours graduate from Taylor's University and a self-taught artist since her childhood days.
Till date, her works are present in about 15 countries globally and she has also worked with local and international brands like L'Oreal, TOMS, Jameson Whiskey, Taylor's University, GoGet, MINI Cooper, KL Fashion Week, Shoemo and so on. Her art have also been exhibited at Art Expo 2019, The Malaysian National Art Gallery and some private art exhibitions in Malaysia.
Check out her works from her social media below:
---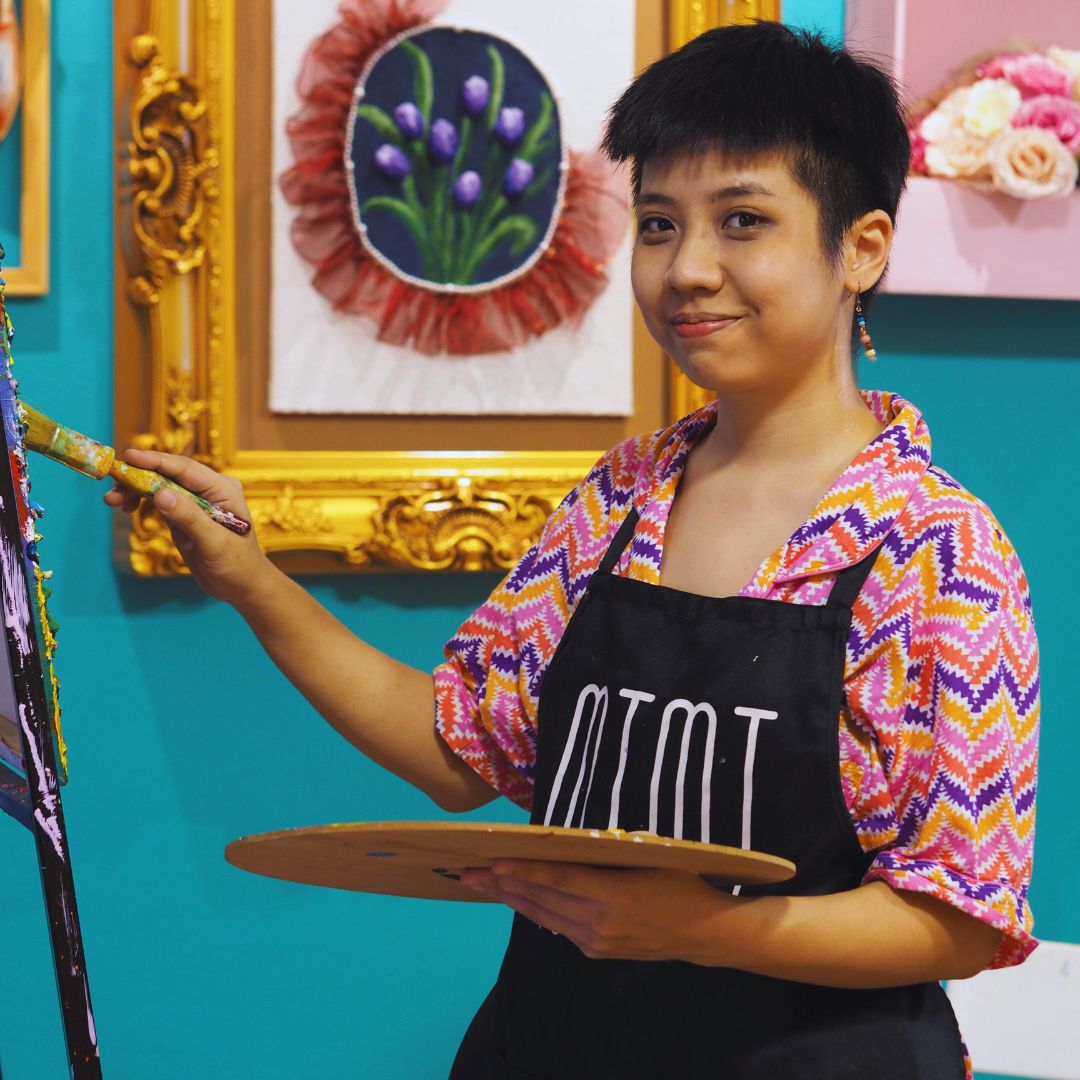 Born and raised in Malacca, Myn illustrates characters that seemingly come alive. To Myn, art is a language to express her emotions, stories, and personalities. The dictionary has always seemed limited to her eyes, whereas the brush has become an extension of the artist, to pull focus to the mind, to place spirit upon paper. Myn finds constant inspiration and solace in the simple ups and downs of life, for there is no greater story to be told than the story of life.
Hardly a master, but definitely a jack of many trades, Myn is well versed in both traditional and digital media. With a background in graphic design and a life long interest in traditional hand skills, the only limit for her to approach an artwork is mind over matter. Painting, sewing, crafting, designing, all comes naturally and with ease, and so does the sharing of knowledge and technique, be it with adults or children.
As a university drop out, Myn has dabbled in many different natures of work, thus consolidating all said experiences and skills into a resounding identity of an artist. While many see life as a path so be conquered, Myn sees all paths thread as a discovery of self that leads to the greater understanding of what it means to create art that moves hearts and minds.
---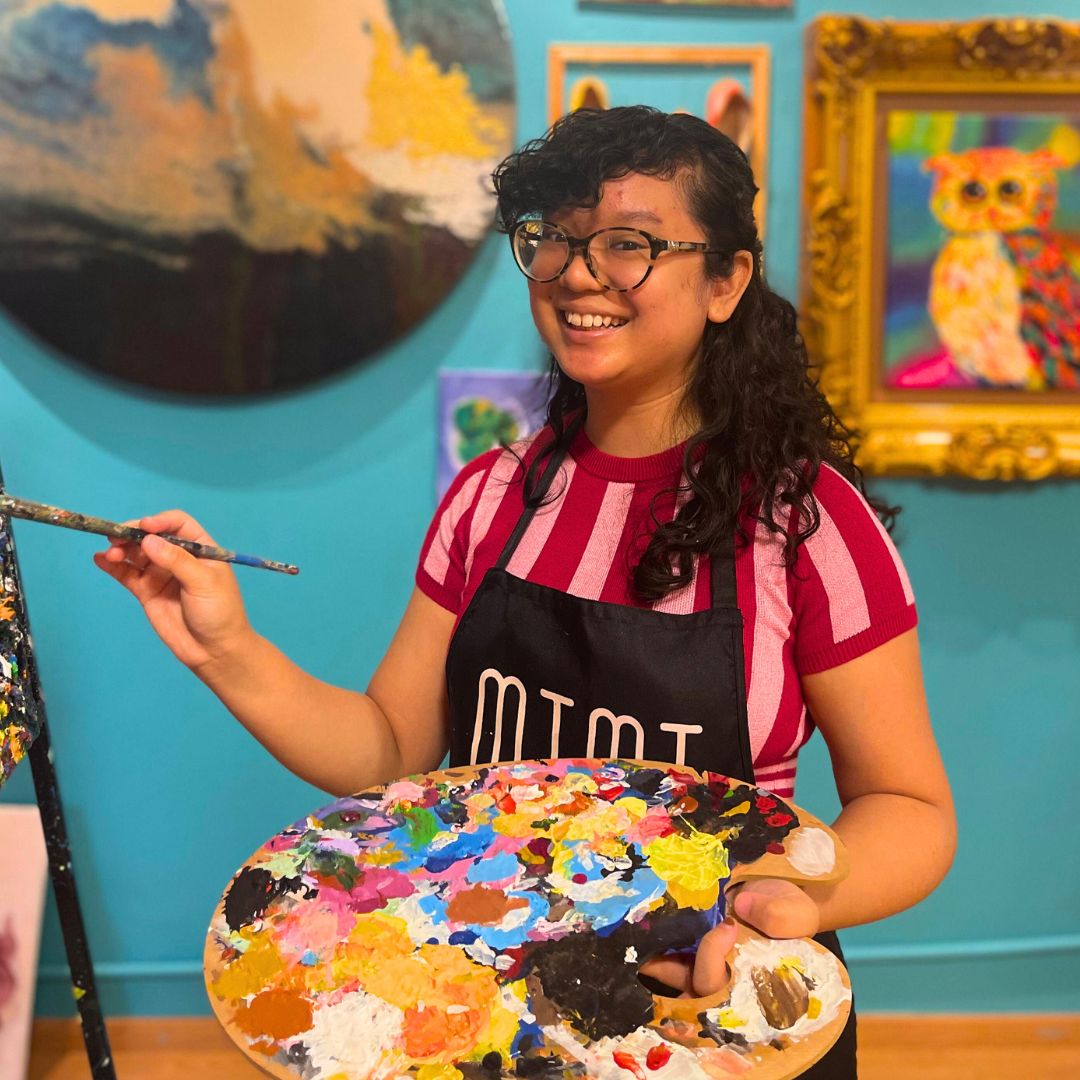 Afi Sulaiman (b. 1996) is a Malaysian artist that first began professionally in the creative industry when she was shortlisted to participate in the fourth cohort of the Young Art Entrepreneurs! programme held by the National Art Gallery of Malaysia in 2019.
Throughout the years, her artistic skills further developed in collages, both paper and digital, as well as mixed media on canvas, especially during the midst of Covid-19 pandemic.
She explores everything related to Malaysian food, culture and architecture in the form of illustration and stories, including children's books, art prints and many more.
---