Painting Classes (Class Credit basis)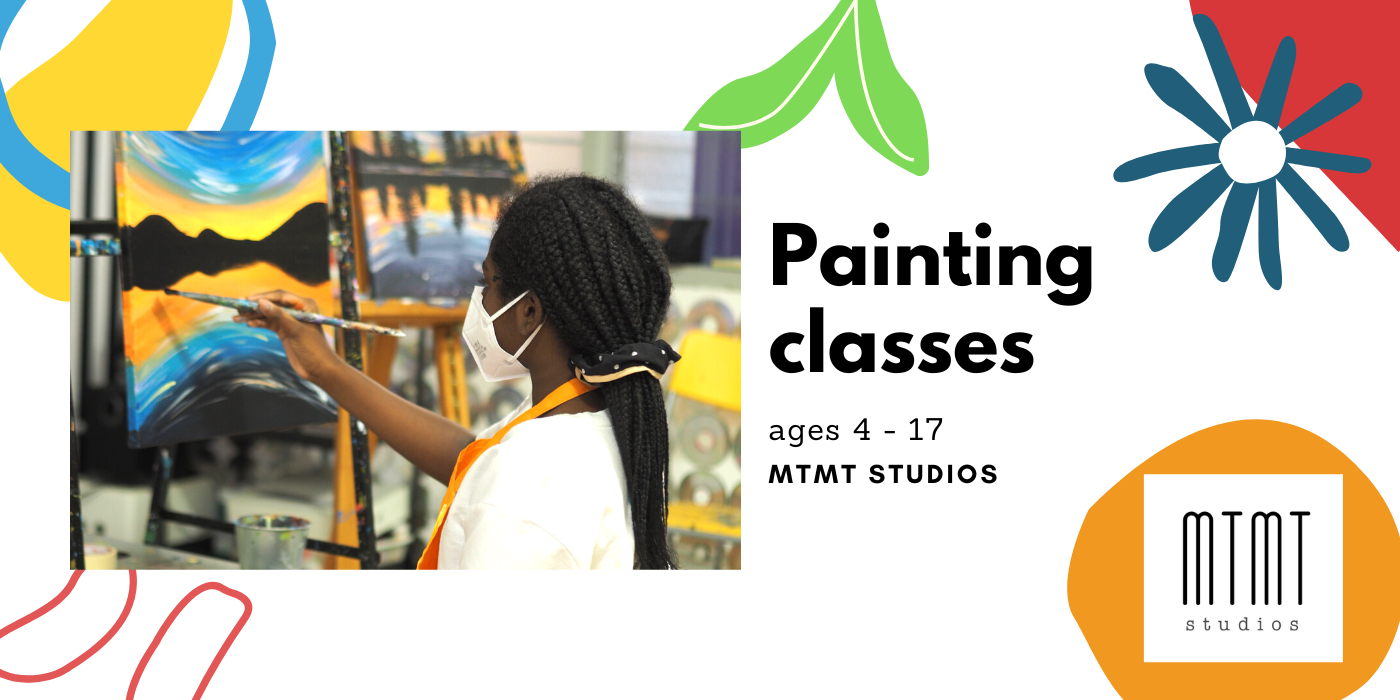 It's time to unleash the inner Van Gogh and Picassos in your children with the help of painting classes at MTMT Studios.
Art not only allows kids to show off their creativity, but there are also lots of other benefits that come with it including building discipline, developing patience and focus, and the list goes on!
We are running two different modes of painting classes:
Kids Fun Painting (Drop-in)

Kids Painting Packages (Class Credit)
Both the modes of painting classes are appointment basis and flexible time. These painting sessions meant for complete beginners and the kids don't need to have any prior experience before coming.
Here's our in-house artists' profiles to get to know them better:
Maggie Tan Mui Theng (MTMT) is a sneaker designer & painter based in Kuala Lumpur, Malaysia. She is also the founder of MTMT Studios, which was a lifelong dream of hers to educate more people about the importance of art.
She was formerly in the corporate world with various industries, namely online education, digital marketing, fashion magazines, food and beverage, beauty, insurance and banking. While working in these industries, one thing has remained constant throughout her working career.
She persisted with her sneaker painting (MTMT Designs) as her side business which has been ongoing since her University days. In 2019, she then decided to take a leap of faith by quitting her corporate jobs and venture into art full time. She had also underwent her art residency with the Young Art Entrepreneurs (YAE) Program, which was initiated by the Malaysian National Art Gallery.
Her extensive exposure in the corporate world has assisted her in building up a huge circle of network that supports her with her passion for art. She is an International Business & Marketing honours graduate from Taylor's University and a self-taught artist since her childhood days.
Till date, her works are present in about 15 countries globally and she has also worked with local and international brands like L'Oreal, TOMS, Jameson Whiskey, Taylor's University, GoGet, MINI Cooper, KL Fashion Week, Shoemo and so on. Her art have also been exhibited at Art Expo 2019, The Malaysian National Art Gallery and some private art exhibitions in Malaysia.
Check out her works from her social media below:
---
Meghaa Murti is a Malaysian born self-taught abstract artist. She's the founder of Abstract Whizart. Meghaa's deep passion for art and creativity has grown as a profound part of her identity ever since she was little.
As a biotechnologist, she continued to work with painting as a freelance business and hobby in the past years. While continuing to work with chemicals, pipettes and DNA, Meghaa become vastly aware that she has deep connection with art and creativity. Her journey living and working across continents has given her the creative calling that she simply could not ignore.
She finished her online Diploma in Arts and started her own art business in 2021 calls Abstract Whizart. Since then, she sold and exhibited her artworks throughout countries and places such as Dubai, Malaysia, UK and Moscow. Plus, Meghaa's unique painting has been published twice in Magzoid, a Luxury Magazine of Dubai. She's actively doing bespoke art to clients throughout continents.
Check out her works from her social media below:
Abstract WhizArt (@abstractwhizart) • Instagram photos and videos
Abstract WhizArt - Facebook
---