Online Classes at MTMT Studios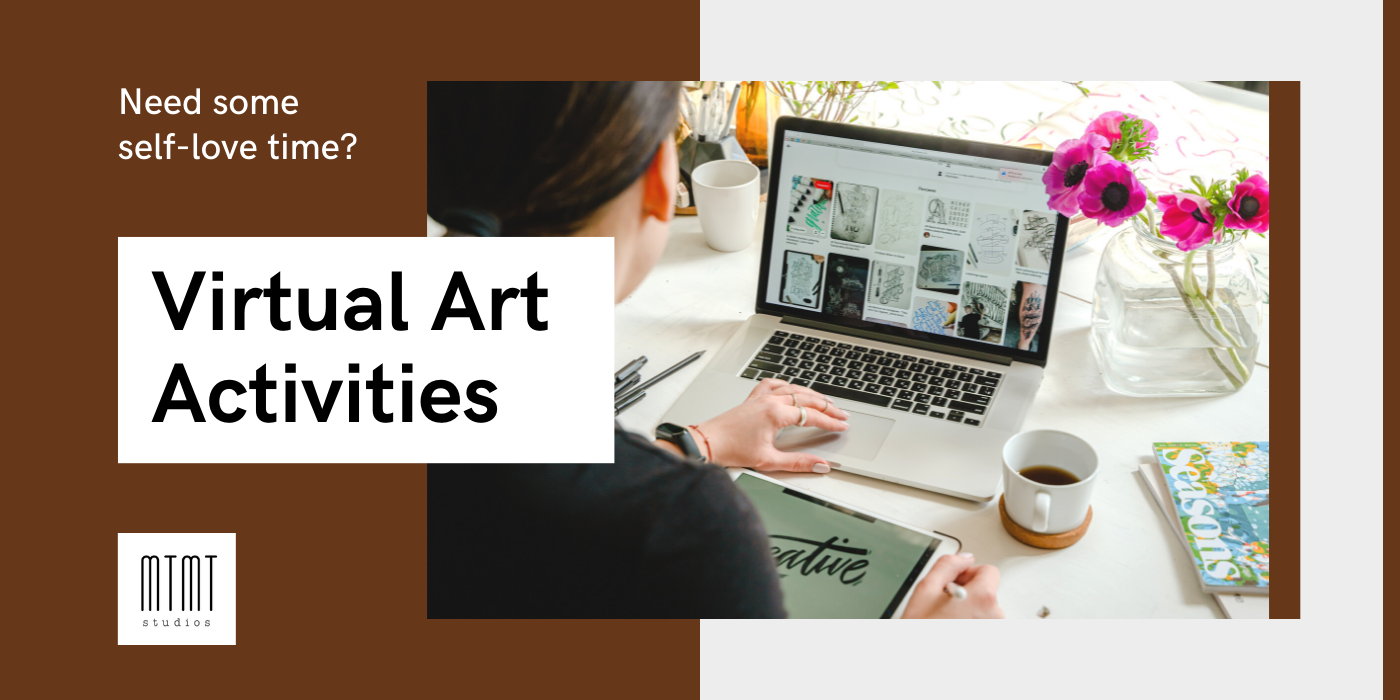 It's been a long journey and we have absolutely NO idea when the "normal days" will be back.
So we're done waiting for announcements from the gomen and we're here to launch some exciting classes to get your weekends going :)
We'll be starting off with some weekly acrylic and oil painting sessions to keep the momentum going.
Every weekend will be filled with surprise topics, and led by non other than MTMT herself, and we also have a new teacher on board all the way from Dubai to get the classes exciting!
Well, being online has its perks too, you might be in your PJ bottoms but as long as you're wearing a proper top, you'll need less time to get dress to attend a class these days too :)
So get your favourite drinks or snack, we shall see you online!
Check out our art instructor profiles as below: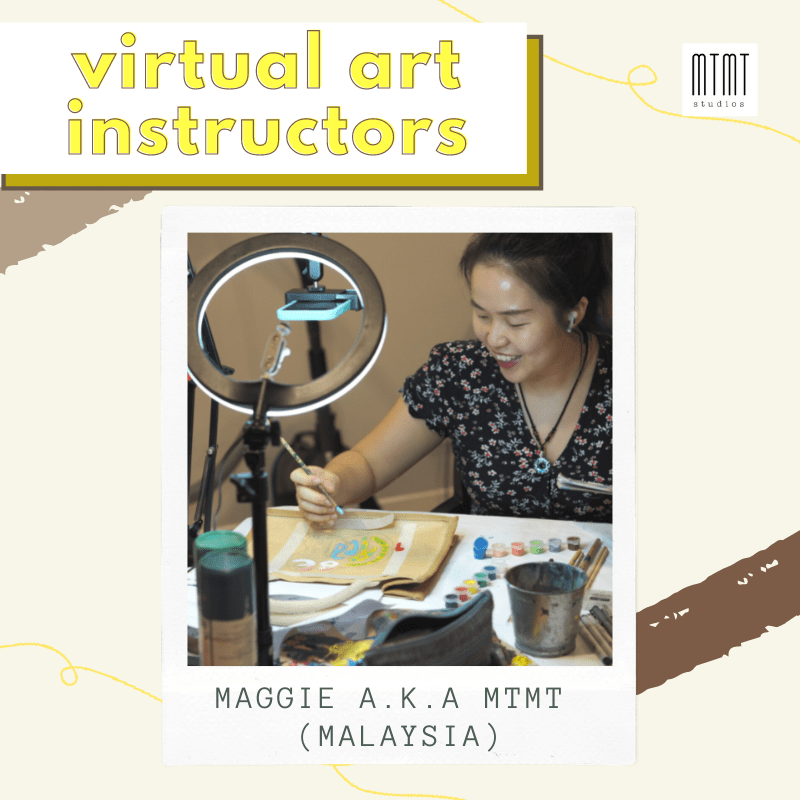 Maggie Tan Mui Theng (MTMT) is a sneaker designer & painter based in Kuala Lumpur, Malaysia. She is also the founder of MTMT Studios, which was a lifelong dream of hers to educate more people about the importance of art. Read more about her profile HERE.
Whilst challenged with the obstacle of not being able to operate the art studio since the lockdown started in Malaysia in 2020, she has since pivoted her business into online classes and have been teaching virtually since then.
With her online sessions, and thankfully with the existence of the internet, she expanded her students' database, both kids and adults from different countries like Japan, Korea, Hong Kong, China and so on.
She has been working with international schools and renowned local hotels and corporates to conduct online syllabuses and activities to get the creative momentum going.
Check out her works from her social media below:
---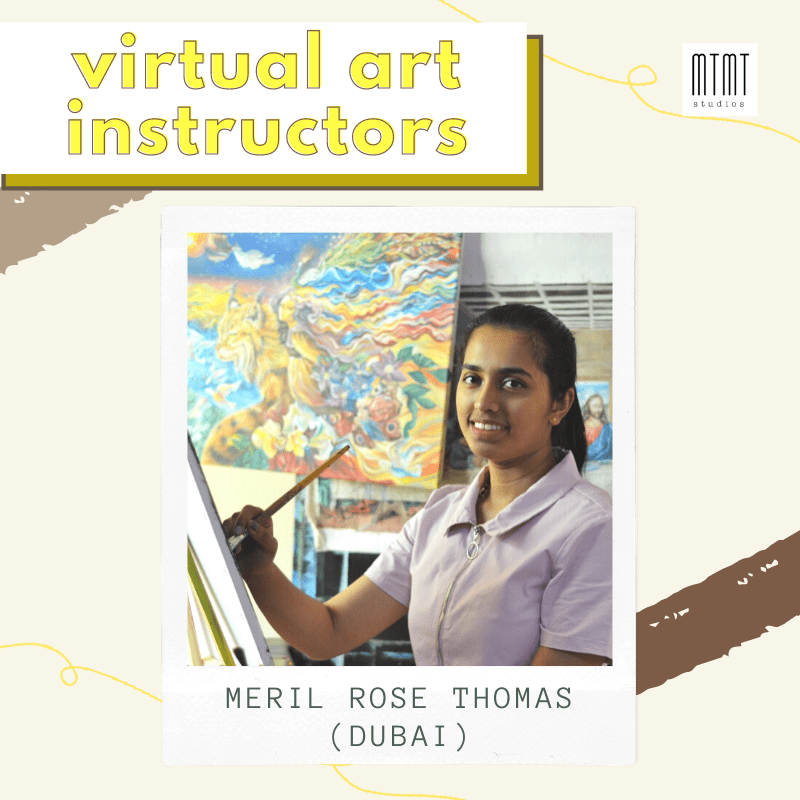 Sincere, happy, and mindful are the three words that reflects Meril Rose Thomas from United Arab Emirates. She is a graduate in Bachelor's of Interior Design and has worked parallel for her passion to gain knowledge about the art field.

Ever since she was little, she would stack the art building blocks of sketching and painting that has allowed her to achieve great success in the field. Her CBSE award for creativity, Sharjah Ministry of Education Award for Landscape Art, Raja Ravi Varma award, etc has marked a great success for her in the field. After her initial business of fabric painting, she swirled her interest in teaching with her passion for art and has gained experience by working for several galleries and art studios both inside and outside the country.

Having a very versatile style, she can cover mediums ranging from oil paint to watercolour and from soft pastels to charcoal, even the sky is not her limit.
Check out her works from her social media below:
---
Check out what we have to offer with exciting classes as below!!
---
Sorry, there is no product in this collection