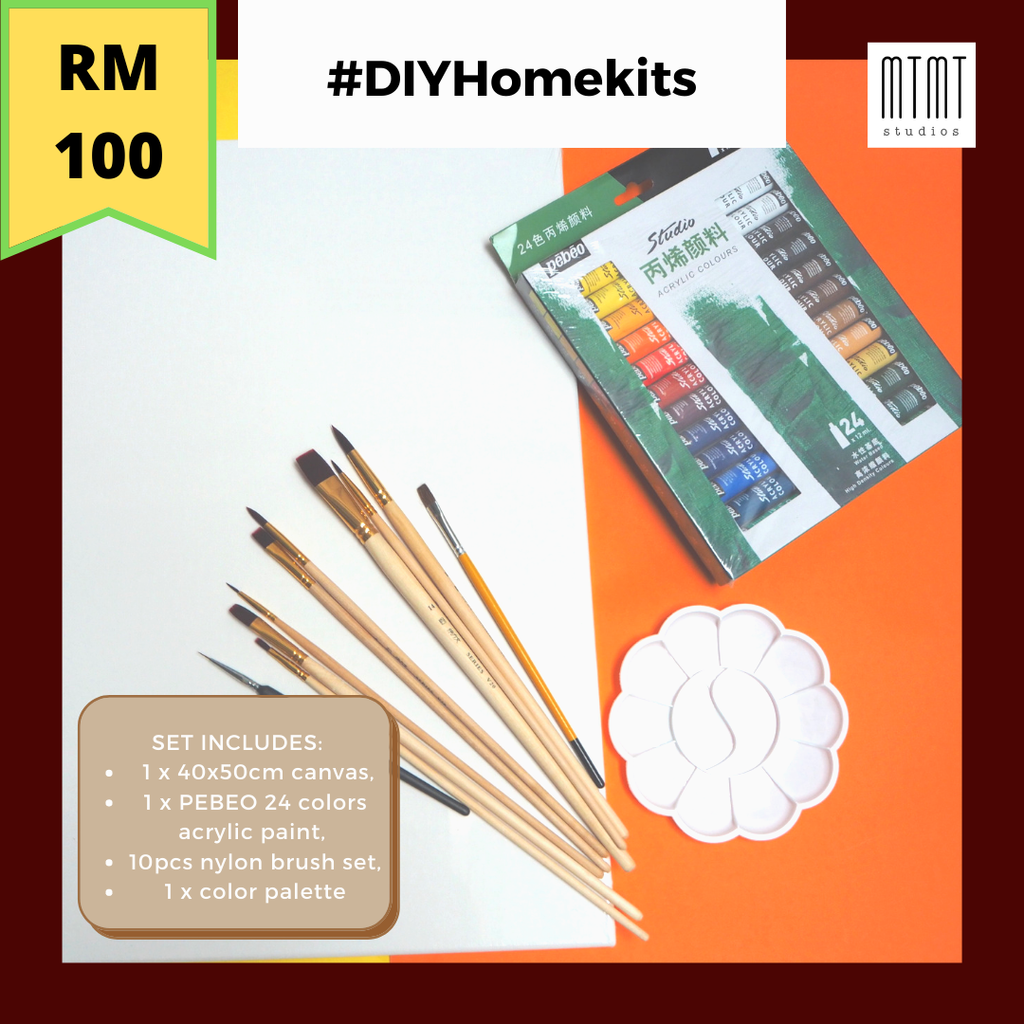 PEBEO Acrylic Painting Set
Our specially curated DIY Acrylic Paint set is now here!
You can now purchase a set and paint from home! We make sure that our products are of the best quality and it will definitely give you the best experience while painting from home!
SET INCLUDES:
1 x 40 x 50cm canvas
1 x PEBEO 24 colors acrylic paint
10 pcs nylon brush set
1 x color palette
By purchasing this set, you will get:
FREE SHIPPING!
FREE 2 PCS HIGH QUALITY BRUSHES!
Shipping will be done via local dispatch companies or you can also pick up at our studio.
You can also purchase the items separately, they will be listed separately on our product page.