Monthly Art & Craft Classes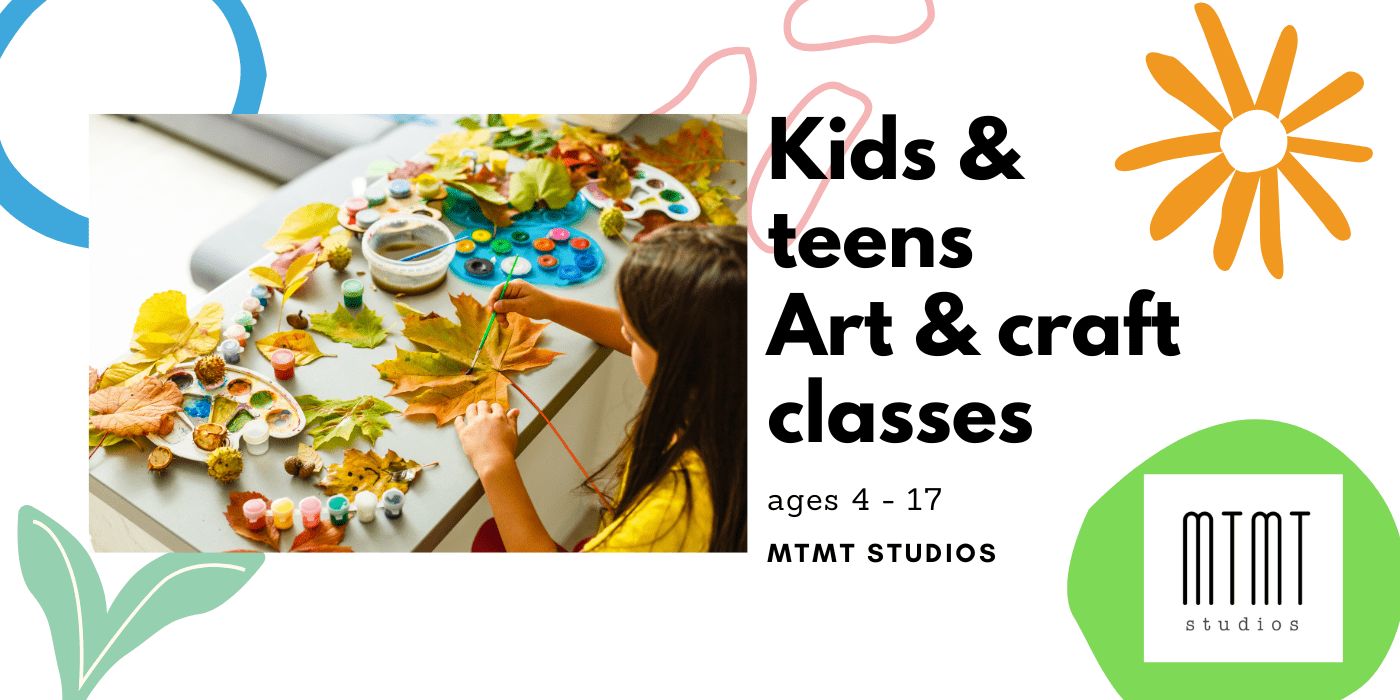 Are you looking for a place for your kids to embark on their creative journey?
Lucky you! You are at the right place!
"EVERY ARTIST WAS FIRST AN AMATEUR."
---- Ralph Waldo Emerson
Enrolling in MTMT's Yearly Art Class Programme will help build and advance your child's creativity, for an advantage in school among their peers and beyond. Your children will develop a variety of skills, including fine motor skills, creativity, problem-solving, self-expression, and visual-spatial understanding.
Our art class programme can also help children to improve their focus and concentration, as well as their ability to work independently and cooperatively with others. By exposing children to different art forms and techniques, art classes can help to foster an appreciation for the arts and a lifelong interest in self-expression. Overall, art classes can be a valuable experience for children as it can aid in their cognitive, emotional and social development skills.
Our classes in general will be conducted in three phases for a year and the syllabus has been uniquely enumarated to keep the children on their toes throughout the year.
Our art classes are grouped into three for students according to their age:
Elementary Class for children from 4-6 age groups.

Primary Class for childern from 7-12 age groups.

Secondary Class for children from 13-17 age groups.


ELEMENTARY ART CLASS
The age 4 to 6, it's where the hands and fingers skills of a child are being developed and enhanced. Their artistic streak might just be waiting to explode from those little hands. The class syllabus for this age group is carefully curated, mostly focused on visual development and a child's perception as the core objective of our course.
We amplify and help the students' development in terms of artistry and psycho-development. Students are given artistic freedom of expression and choice using inspiration from their own experience according to the directions given on specific themes and topics. We do not support instilling "frogs must be green, ladybug must be red" type of education, students will decide what colors they wish to make use of to express their creativity.
The class consists of sensory play, followed by storytelling, art and craft with educative elements which is perfect for cognitive development.
PRIMARY ART CLASS
The art syllabus for children ages 7 to 12 years, uses a variety of mediums to expand their horizons. The course is aiming at creating awareness and promoting interest in art among students as well as helping them develop a solid foundation of creativity and art appreciation.
We offer one-to-one personalized attention for each student according to their capabilities in order to bring out their inner Picasso. Students will find the classes relaxing and fun which in turn encourages self-confidence and creativity. Plus, the studio's environment is filled to the brim with colourful paintings, and works of art done by various artists and students to keep their little minds inspired.
The class consists of sketching, painting, craftwork, sculpture, process art, and more that will intrigue the interest of the student.
SECONDARY ART CLASS
For teens, our art enrichment syllabus reinforces key aspects such as improving and enhancing the learning discipline, creative expression, and artistic abilities to optimize the learning experience and potential in life. This is where it might be their deciding factor as to what they will specialise in the future of being an artist or a hobbyist.
Students in our studio are guided according to their individual learning ability and are given room to express their own ideas and imagination through any form of artistic illustration for a fulfilling artistic experience.
The class consists of exploring a wide range of mediums from mixed media drawing, sketching, acrylic and oil painting, divisionism and more in order to help them improve their physical, mental, and emotional well-being.
Drop in for a Trial session @ RM 50 per session
A trial session will allow the student to experience a snippet of what we do in class, and allowing them to showcase their skillset. It's the best place for them to live out that dream.
To explore more about the class syllabus and prices, please feel free to contact +60 13 906 2795‬ or mtmtdesigns@gmail.com
We will also have holiday hobby classes during school holidays. We will update them accordingly during the particular period.

---