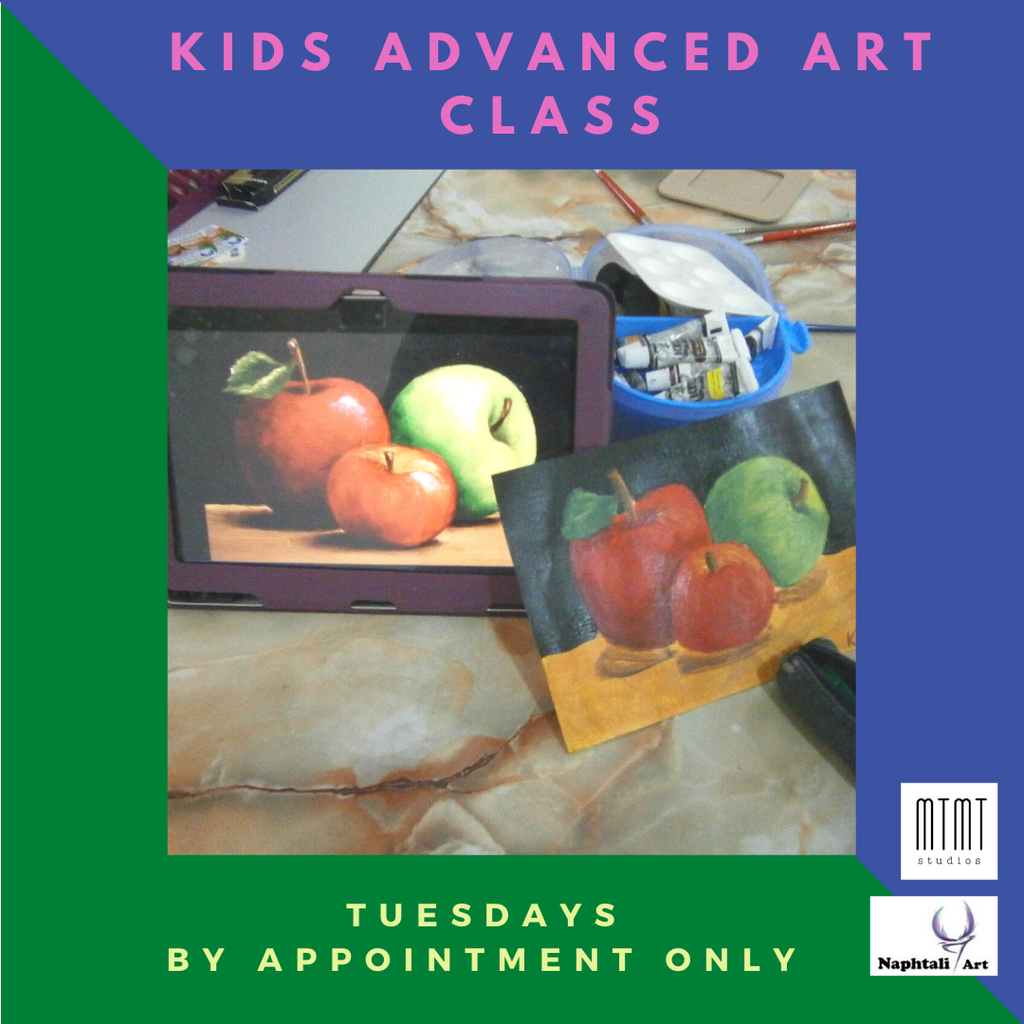 Kids Art Class (Advanced)
ADVANCED ART CLASS
Classes are all within 1.5 hour time frame. Kindly contact us for class schedule appointment.
Advanced level - Students get to choose the medium of their choice to progress their learnings into higher level and create their own master piece on either sketchbook, canvas, wood and other type of materials.
Mediums they will play around this phase will be :
Craft works
Acrylic
Poster paint
Pencil
Colour pencil
Ink
INSTRUCTOR PROFILE
Felicia Loh, a multifaceted artist whose skills gleam beyond, has a heart made of love. Felicia dedicates most of her time in teaching art to children from four to thirteen years old since 1998.
She understands that infusing art in children from a young age will shape their creative mindset.
Her proposition is humble and unpretentious; it's all about interlinking art to visualisation, feelings and emotions. She hopes that this virtue can be continuously practiced by our younger generation.
To ignite their interest, she would teach the children with her unique set of syllabus according to age group and their personal progress as below :
sketching using lines and basic colours
paper quilling
various craft projects
paper clay moulding
painting skills and technique
etc
She uses craft to help build her students' skills and sharpen their senses including their sense of touch. Throughout her years of being an artist, Felicia renews her passion and commitment towards art by extending her knowledge to people around her. As such, she relishes the delights of self-discovery; by giving and sharing.
Felicia is currently an art-based business entrepreneur and the founder of Naphtali 7 Art. She is also a Certified Associate Coach (CCA) and artist by profession, an animal painter who was trained by various local artists. She was also formerly trained at the Da Vinci Creative Kids and several other prominent art centers in Malaysia.
Felicia sees the need to create more appreciation for arts among adults and children for she truly believes in tapping into the creative potentials of individuals, young and old. Apart from her artistic persona, she owns a compassionate heart to help those who are in need. These include children with special needs, for these group of individuals have a lot at stake in terms of improving their minds as well as motor skills.
Through her coaching and her art pieces themselves, Felicia aims to carry the message of love for Nature and the Environment to people around the world.